What's On
At The Rising Sun
Don't forget our weekly quiz nights every Wednesday and Sunday from 9:30pm. Beer to be won and free sandwiches for all our quizzers!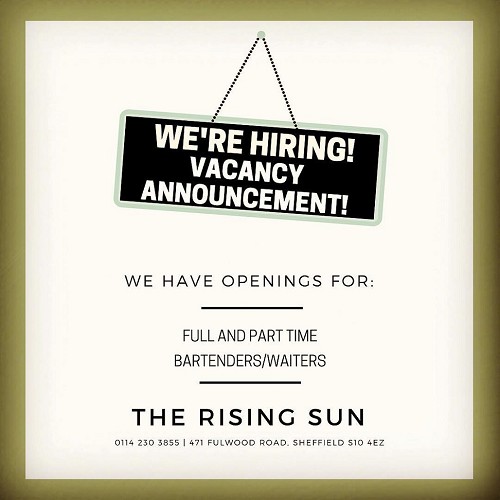 It's that time of year where our beautiful students go back to continue learning, so we are on the hunt for staff!

Experience isn't required but is preferred. Full time and part time positions available, with eening and weekend availability being essential.
For more information or to apply please email your CV to info@risingsunsheffield.co.uk