What's On
At The Rising Sun
Don't forget our weekly quiz nights every Wednesday and Sunday from 9:30pm. Beer to be won and free sandwiches for all our quizzers!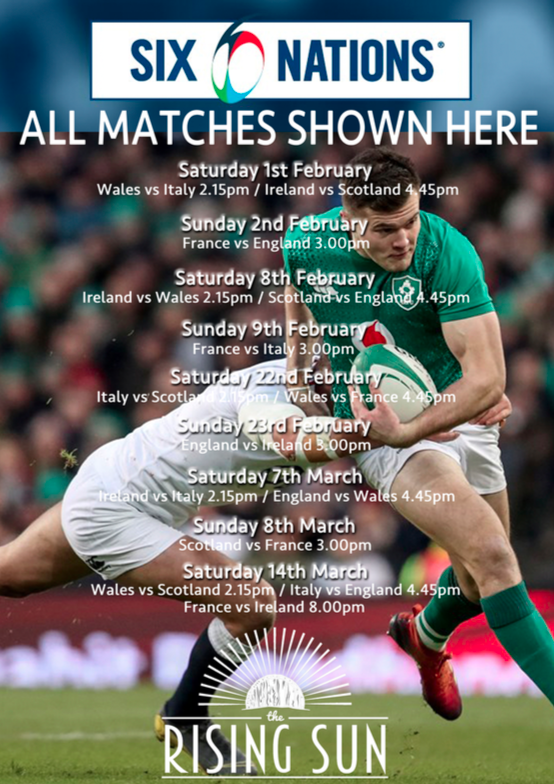 Six Nations Rugby
If you love a good scrum, why not join us for the Six Nations? We'll be showing all matches live in the venue throughout February and March.
Saturday 1st Feb - Wales vs Italy 2.15pm / Ireland vs Scotland 3.00pm
Sunday 2nd February - France vs England 3.00pm
Saturday 8th February - Ireland vs Wales 2.15pm / Scotland vs England 4.45pm
Sunday 9th February - France vs Italy 3.00pm
Saturday 22nd February - Italy vs Scotland 2.15pm / Wales vs France 4.45pm
Sunday 23rd February - England vs Ireland 3.00pm
Saturday 7th March - Ireland vs Italy 2.15pm / England vs Wales 4.45pm
Sunday 8th March - Scotland vs France 3.00pm
Saturday 14th March - Wales vs Scotland 2.15pm / Italy vs England 4.45pm / France vs Ireland 8.00pm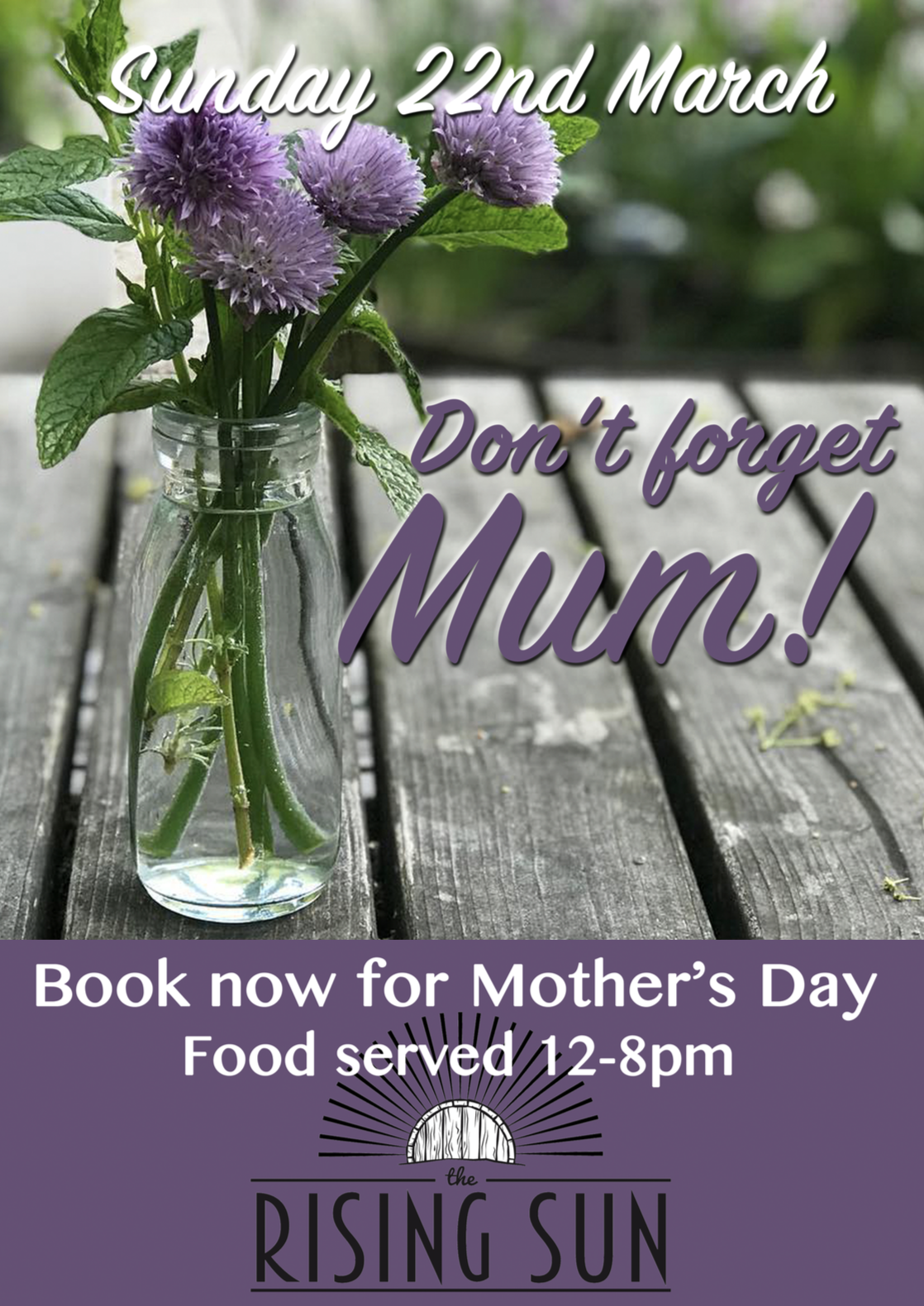 Mother's Day
Sunday 22nd March 2020
Don't forget Mum this Mother's Day! Book a table with us now and treat her to Sunday lunch with the people she loves most.
Secure your table by calling the pub on 0114 230 3855 or book online here - tables fill fast, so don't miss out.
You're welcome! ;)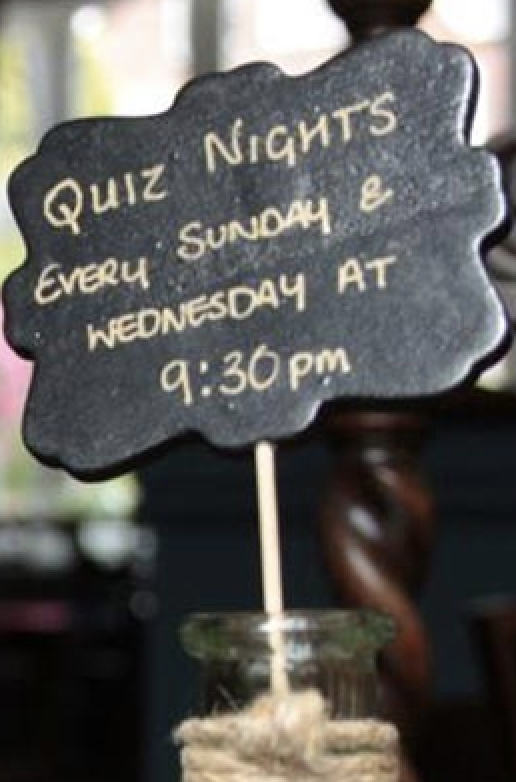 Quiz Nights - Every Wednesday & Sunday!
Our popular quiz nights run every week and cost £1 per person to enter, with beer & wine prizes to be won. On Sunday we host a Noughts and Crosses bingo style quiz, which increases your chances of winning, even if you don't have all the answers. You can also purchase a raffle ticket for a £1 for a chance to crack our safe and win the cash prize contents. Quizzes start at 9:30pm and last until around 11pm.
Why not secure your table for the evening by joining us for tea, food served until 9pm. Speak to a member of the team or call 0114 230 3855.