Welcome
to The Rising Sun, Sheffield
The Rising Sun is a community pub, showcasing 12 real ales. You will be given a warm welcome by our friendly staff, who will be pleased to offer their advice and recommendations on our wide range of drinks. You can take your time whilst you peruse the many different ales to suit every taste, or if beer isn't your usual tipple of choice, we also have a fantastic selection of wines, spirits and soft drinks. We are passionate about the local community and thrive to strengthen our links with local people whilst showcasing what Abbeydale Brewery do best!
The pub has undergone a fantastic refurbishment and extension and we are now complimenting this unique pub by offering traditional British food with a twist. Our Spring menu is available from February the 16th and will coincide with the launch of The Dining room ( f.k.a. the Tap Room). The Dining Room will provide a more formal dining setting where you can escape the hustle and bustle of the venue. You can view our new offerings here. Food is served until 10pm Monday - Saturday and until 8pm on Sundays and Bank Holidays. We have a children's menu available and also offer gluten free options. You can book a table quickly and easily using our booking widget.
We have recently had new keg lines installed on the bar, taking our full offering of lagers, ciders and craft keg ales to 13. This has seen us add Aspall as an additional cider and increased our craft keg offering with rotating guests from breweries near and far and Full Moon Lager complimenting the already established and ever popular Heathen. Why not pop in and give them a try?
News
August 2017
Food News
Local, seasonal produce is kind of our thing here at The Rising Sun and with Autumn sadly on the horizon already our kitchen team have turned their attention towards revamping the menu ready for the cooler weather (I know, it never really warmed up did it). This is due to be launched in a few weeks time so keep your eyes peeled for some sneaky glimpses of what you can look forward too.
We have also launched our 'Fish & Fizz' Friday's where you can enjoy a portion of our freshly prepared fish & chips, washed down with a glass of prosecco for just £10 all day every Friday! If prosecco isn't your thing you can opt for a pint of fabulous Abbeydale Moonshine or a soft drink instead.
All our food is locally sourced from independant suppliers whereever possible and we also utilise our green fingered customers by operatong a Field to Fork scheme exchanging beer vouchers for freshly grown allotment produce. As always our Children's menu is also available and we offer a proper Yorkshire roast dinner every Sunday.
Events
Keep an eye here and on our facebook page for details on all our upcoming events.
We're continuing our popular tasting evenings with our friends at Starmoreboss and the next one on the 5th September is a whisky evening, if you've attended one of our whisky events before rest assured that we offer a different selection of whisky on every occaision, so there really is no excuse not to come back! As with all good tastings, the drinks will be paired with a selection of carefully chosen nibbles to give a nicely rounded experience. These nights make a great social evening out and are always incredibly popular, see here for more details. We recommend booking well in advance.
On Sunday 27th August we are hosting a special charity quiz in place of our usual Sunday night Noughts & Crosses quiz, to raise money for local charity Whirlow Hall Farm (the providers of Hog Roasts at Sunfest) who support disadvantaged children. To find out more about what they do click here. The quiz will have extra rounds and extra prizes so round up your most knowledgeable friends and head down for a weekend wind down all in aid of a fantastic cause.
The return of live music perfomances on a Monday has been well received so we are continuing to book in local acts on a fairly regular basis, keep your eyes peeled on our facebook page or events page for those.
As always we continue to welcome your feedback and can be contacted via info@risingsunsheffield.co.uk
Events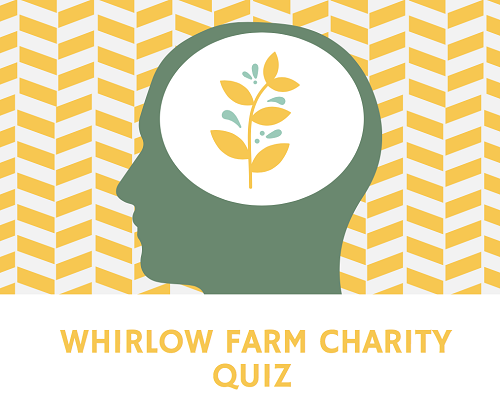 Events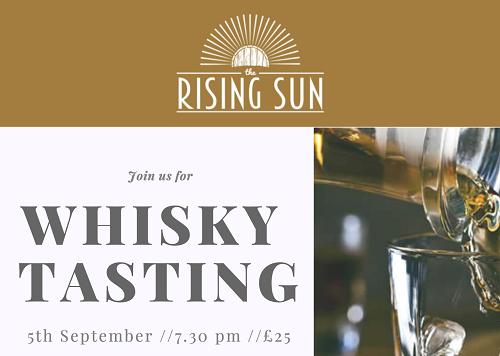 Events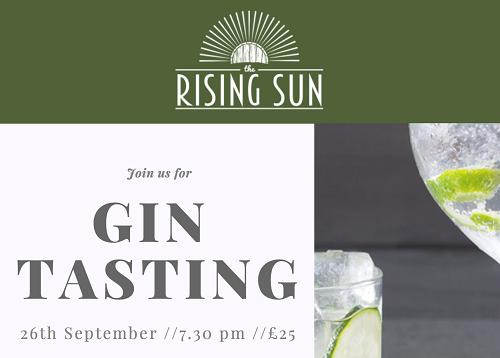 View all upcoming events
The Rising Sun
Getting Social