Welcome
to The Rising Sun, Sheffield
The Rising Sun is a community pub, showcasing 12 real ales. You will be given a warm welcome by our friendly staff, who will be pleased to offer their advice and recommendations on our wide range of drinks. You can take your time whilst you peruse the many different ales to suit every taste, or if beer isn't your usual tipple of choice, we also have a fantastic selection of wines, spirits and soft drinks. We are passionate about the local community and thrive to strengthen our links with local people whilst showcasing what Abbeydale Brewery do best!
The pub has undergone a fantastic refurbishment and extension and we are now complimenting this unique pub by offering traditional British food with a twist. The Dining Room provides a more formal dining setting where you can escape the hustle and bustle of the venue or you can while away an Autumn evening in front of the log burner in the main bar. We have a children's menu and high chairs available, and also offer gluten free options. You can book a table quickly and easily using our booking widget. We also welcome well behaved dogs into the pub and the staff have been known to keep a dog biscuit or two about their person.
We have a wide range of keg lines installed on the bar, taking our full offering of lagers, ciders and craft keg ales to 13. This has seen us add Aspall as an additional cider and increased our craft keg offering with rotating guests from breweries near and far, as well as those from our own brewery, Abbeydale. Why not pop in and give them a try?
Opening Times
Bar Open: 12pm - 11pm Sunday to Thursday, 12pm - 11:30pm Friday & Saturday
Food Served: 12pm - 9pm Monday to Sunday
Please note that we will not be serving food on Monday 6th or Tuesday 7th November. We apologise for any inconvenience.
Christmas Eve: 12pm - 11pm, Food served until 5pm
Christmas Day: 12pm - 3pm, No Food served
Boxing Day: 12pm - 3pm, No Food
New Years Eve: 12pm - 12:30pm, Food served until 4:30pm, Set Menu at 7pm (pre-bookings only)
New Years Day: 12pm - 11pm, Food 12-9pm
Food News
Local, seasonal produce is kind of our thing here at The Rising Sun and with Autumn sadly on the horizon already our kitchen team, now led by New Head Chef Dave, have turned their attention towards revamping the menu ready for the cooler weather (I know, it never really warmed up did it). Dave has based his menu around good, wholesome pub grub and winter warmers with a modern twist. Our food is sourced locally, seasonally and with an emphasis on quality, always. We're also very plesed to announce the return of the 'Pie of the Day' and other specials will of course be available too.
Following on from the success of our 'Fish & Fizz' Friday's (where you can enjoy a portion of our freshly prepared fish & chips, washed down with a glass of prosecco for just £10 all day every Friday) we are now please as punch to have our very own steak night every Thursday from 5pm, featuring prime cuts of locally sourced meat and some fantastic specials from the grill all cooked to your liking and paired with sides and sources.
We use independant suppliers whereever possible and we also utilise our green fingered customers by operating a Field to Fork scheme exchanging beer vouchers for freshly grown allotment produce. As always our Children's menu is also available and we offer a proper Yorkshire roast dinner every Sunday.
We have also changed our food service times. Please note that we now serve food from 12pm-9pm, Mon-Sun. This means we are stopping food service an hour earlier than previously on all days except Sunday, when our ever popular Sunday dinners will be available for an extra hour instead.
Our Menu (Including Christmas Menus and pre-order forms) can be viewed & downloaded here
Events
Keep an eye here and on our facebook page for details on all our upcoming events.
We have started to book in our much loved choirs and carollers for the Christmas season, to get you into the festive spirit. Loxley Silver Band will be performing from 8pm on 12th December (although we recommend getting here earlier for a comfy seat). Admission is free, but why not book yourself in for a meal too....it is Christmas after all.
Our Christmas Menu is now available for booking and we can cater for most party sizes. We are offering a 3 course menu for £24.95 per person (£5 deposit pp required at the time of booking to secure your date and time) from 28th November until 4:30pm 31st December. Please see here for more information and to download a menu and pre-order form.
After the Christmas menu ceases at 4:30pm on NYE we have a very special Fairy Tale inspired banquet running from 7pm. This is a set-course menu and must be pre-booked in advance. Let us take you on a delightifully enchanting culinary adventure as you count down the minutes until midnight with us. More information on this can be found here.
Our friends at Stamore Boss of Sharrowvale have prepared a special festive tipples tasting evening on Tuesday 5th December. Starting at 7:30pm the tasting will include 5 or 6 special seasonal drinks to get you into the Christmas spirit coupled with some delicious, locally produced mince pies and a comprehensive talk by Barry Starmore. Give us a ring on 0114 230 3855 to book your place.
The return of live music perfomances on a Monday has been well received so we are continuing to book in local acts on a fairly regular basis, keep your eyes peeled on our facebook page or events page for these. We are thrilled to announce that local band 'The Red River Rebels' will be playing for us live on New Years Eve as we count down the minutes to midnight!
As always we continue to welcome your feedback and can be contacted via info@risingsunsheffield.co.uk
Events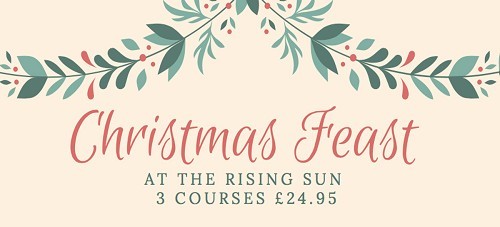 Events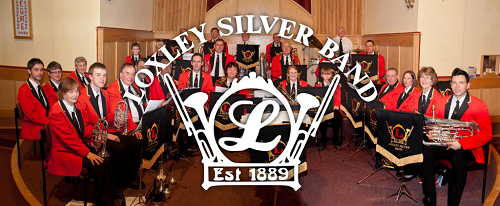 Events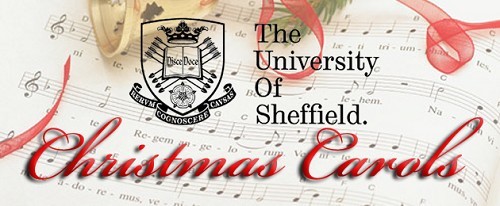 View all upcoming events
The Rising Sun
Getting Social