What's On
At The Rising Sun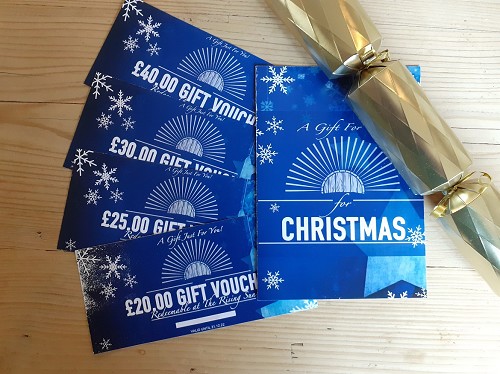 Gift Vouchers & Gift Packs
Did you know we now sell vouchers?
Available in denominations of £20, £30 and £40 our gift vouchers can be redeemed against all food and drink sold at the pub, so if you are still after a last minute gift idea why not treat someone you love to a full dining experience here at the Rising Sun. Vouchers can be purchased direct from the bar or online here.
We also have a variety of Abbeydale Brewery gift packs available, a limited number of Moonshine mini-kegs and the much loved Moonshine socks, bobble hats and now mugs, which all make great stocking fillers. So, if you've left it a little too late to get delivery from www.abbeydalebrewery.co.uk/shop, pop in and see us instead!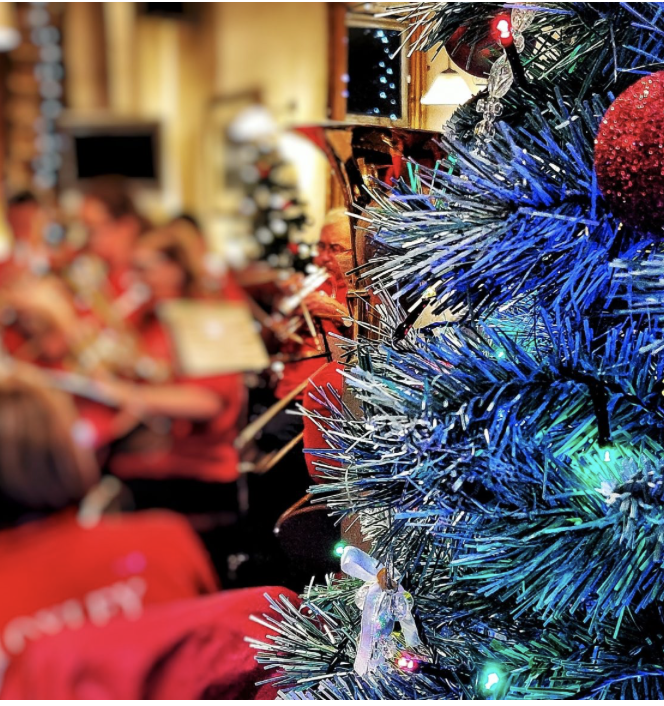 Christmas Carols with the Loxley Silver Band
14th December, 8:30pm
Come and join Loxley Silver Band for an evening of fun and sing-along featuring some of Sheffield's famous local carols and other festive tunes! There are raffle prizes to be won and carol books will be available for those who don't yet know the words off by heart.
Free admission, but we recommend arriving early to secure a seat.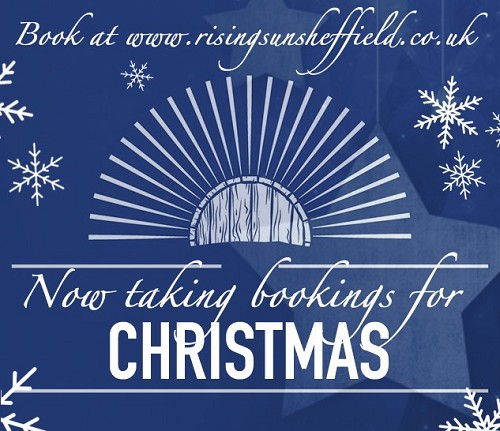 Christmas Bookings
Our Christmas/Winter menu launches on 30th November and is full of festive delights and winter warmers, especially for those of you who prefer a more relaxed Christmas dining experience without the tie of a set menu. Tables can book in using our online widget (see Our Menu page) or by calling 0114 230 3855 and speaking to a member of staff.
More information and the menu can be found here.
*Tables of 10+ will require a pre-order and a non-refundable desposit of £5pp. Bookings are not confirmed until deposits have been received. Please note our kitchen is shut on Christmas Day to allow our staff time to celebrate with their families.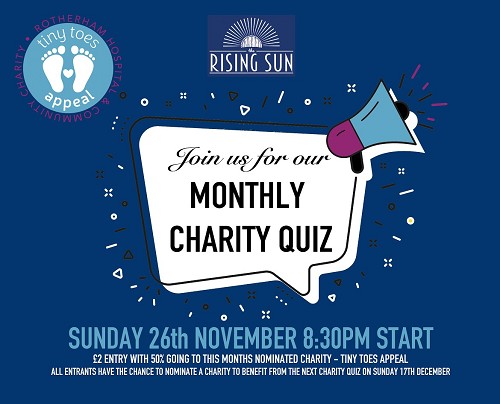 Monthly Charity Quiz
*Please note there will be no quiz on Sunday 24th December or Sunday 31st December. Our next charity quiz will be Sunday 17th December*
Now running every last Sunday of the month, a twist on our regular Sunday quiz feature.
Times are tough for us all and charities are feeling the pinch. We are wanting to enable our customers to help us give back to those that do so much to help others and so we have launched our new monthly charity quiz. The entrance fee for these special quizzes will be £2, with 50% going to the nominated charity. For the first quiz we nominated Sheffield Mind, a charity we have worked with before, but going forward we are going to hand the nominations over to you, our customers. With each entry you will be given a slip to allow you to nominate a charitable organisation of your choice for the next month, this will be drawn at random at the end of the quiz by the Quiz Master.
We hope you can join us and thank you in advance for your support.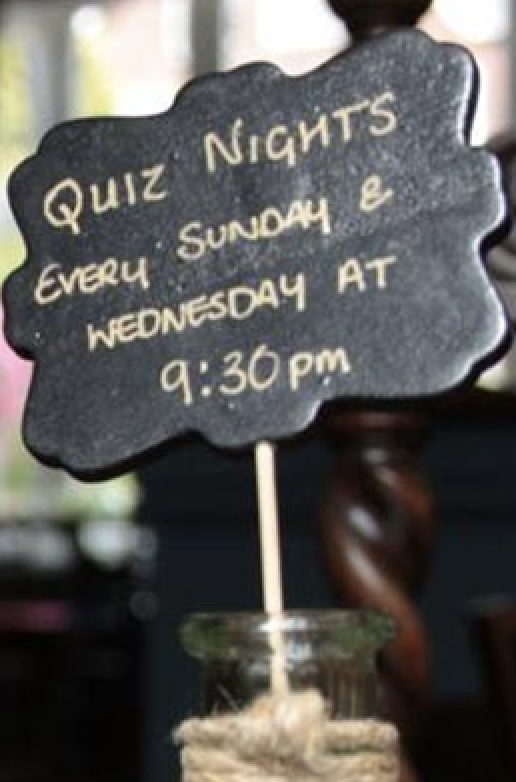 Quiz Nights - Every Wednesday & Sunday!
*Please note there will be no quiz on Sunday 24th December or Sunday 31st December. Our next charity quiz will be Sunday 17th December*
Our popular quiz nights run twice every week and cost £1 per person to enter, with beer & wine prizes to be won. On Sunday we host a Noughts and Crosses bingo style quiz - a favourite with our customers, as you don't need to have all the answers to stand a chance of winning. Meanwhile, Wednesday's quiz takes on a more traditional format for those that relish a challenge. You can also purchase a raffle ticket for a £1 for a chance to crack our safe and win the cash prize contents. The Wednesday quiz starts at 9:30pm and last until around 11pm and the Sunday quizzes begin at the earlier time of 8:30pm and end around 10pm.
Team tables can be booked via the website booking system or by calling 0114 230 3855, but booking is not compulsory.