This event has finished
Sunfest Beer Festival 2016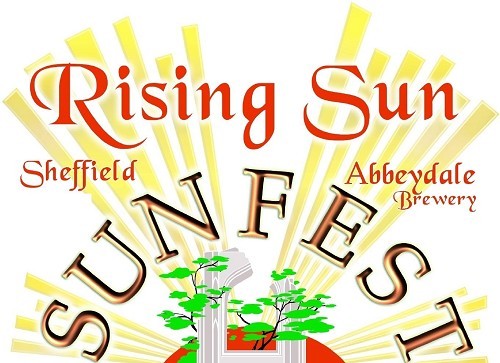 Sunfest is now a well established and much anticipated annual event which draws in lovers of real ale & cider from across the country. Over 100 real ales and ciders can be found in our outdoor beer tent, with Abbeydale Brewery regulars available on the bar. The weekend also features a selection of live music and entertainment and the ever popular Saturday Hog Roast from Whirlow Hall Farm. On Sunday we host a dog show to support local charity RAIN Rescue.
Each year the event raises money from the sale of a special Abbeydale beer for a selected local charity. This year it's the Sheffield WI who are fundraising for Light (postnatal depression).
Food Details:
Thursday- Normal menu served 12-4pm with a BBQ in the evening
Friday- Normal menu served 12-4pm with a BBQ & Proove pizza in the evening
Saturday- No food served from the normal menu but a BBQ from Whirlow Hall Farm and Proove pizza available
Sunday- Roast meat sandwiches and roast potatoes served 12-4pm with Proove pizza in the evening until 8pm
Entertainment Details:
Thursday- The Basement 8pm
Friday- Gentlemen of Jazz 9pm
Saturday- Loxley Silver Band 4pm followed by Boomshanka belly dancers & Kingfisher Blues at 8:45pm
Sunday- Rain Rescue dog show. Registration 12pm, show 1pm followed by Max Massimo Restaino 3-4pm and then 5-6pm.
And most importantly, the beer list can be found here!
Event:
Sunfest Beer Festival 2016
Address:
Date:
07/07/2016 to 10/07/2016
Start Time:
12:00
End Time:
23:00